GOOD NUTRITION
BODY BY VI
The 90-day Body by Vi Challenge is based on nutrition that helpsburn fat, boost metabolism and control hunger. With five unique Challenge Kits to choose from, each with specific benefits to meet your goals, achieving success is as simple as choosing a kit. Plus, if you help three people join the Challenge with you on a kit of equal or greater value to your own, you will get your kit free the following month.
To maximize your results at Wine Country Adventure Boot Camp, it is vitally important that you learn to eat well. The best results that people see are by combining a great exercise program (Wine Country Adventure Boot Camp) and good nutrition. If you eat poorly, the exercise by itself will NOT yield the results you want to see.
---

Wine Country Adventure Boot Camp currently recommends an online service to help with this called Diet Guru. Diet Guru is an online service that was actually started by Dr. John Spencer Ellis, the founder of Adventure Boot Camp. This service is easy to use, very inexpensive ($10 per month), and will help you get exactly the kinds of foods you should be eating to maximize your results. You can pick the kinds of foods you like, and add them to a list, and the system will help you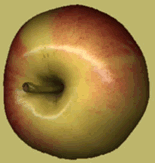 target the calorie range you need, as well as make sure you are getting all the nutrients and vitamins your body needs.
Click on the logo above to visit Diet Guru, and then watch their online video to learn more about how to use the program. If you have additional questions about this service, please contact the Diet Guru support team, as this is a product that is simply referred and recommended by Wine Country Adventure Boot Camp.
---
Orenda International
Wine Country Adventure Boot Camp recommends the use of products made by Orenda Interational, Inc.